Reading Time: 6 minutes
The reality regarding rental car relocation is that, by altering your travel schedule to adapt to the ebb and flow of the rental car industry, you can save a pretty penny, or even better, drive your dream car for your next road trip.
Running a rental car company sounds rather uncomplicated, you do a few checks, the customer pays, collects a car, and drives off to his destination… simple!? No, the truth is it takes careful planning and logistics for things to run smoothly and efficiently, how about if the rental is a one-way trip or if your fleet needs to be in certain hubs during peak times?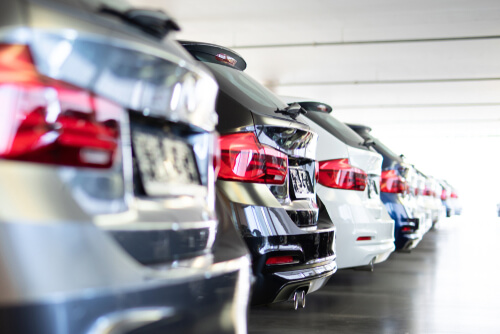 Read on to learn how a rental car company shuffle and relocate their fleet, their most valuable asset, to where it can be most effective – and how someone can take advantage of rental car relocations.
What is Rental Car Relocation?
It is one thing to know where the cars in your fleet need to be for your business to run in high gear and with the highest earning potential – it is another kettle of fish to actually get them there.
When it comes to fleet relocation, rental companies have four main options:
Partner with a reliable auto shipping company like Nationwide Auto Transportation
The company pays its employees to move cars one by one
Employ freelance drivers
Offer certain city-to-city rentals at rock-bottom prices to entice renters to move your fleet.
There are pluses and minuses to each different rental car relocation method, and if you don't consider them carefully, you may find yourself spending a considerable amount of unnecessary money on moving your vehicles between branches.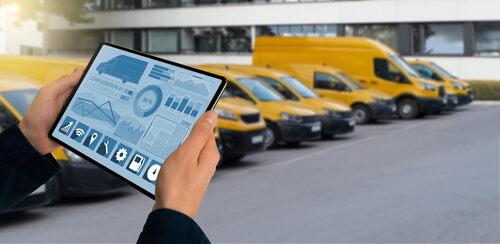 If your company has branches in several states, the chances are rather high that at some point, someone in the company will look at relocating – this post will help them learn to ship their car to another state.
Reasons for Rental Car Relocation
As mentioned above, you may simply be moving rental cars to locations that need them because cars are frequently rented in major cities or airports, and returned to branches in smaller towns, where there isn't as much demand. Coordinating your fleet is a daily challenge faced by most car hire companies and that where there is demand, you need to have supply.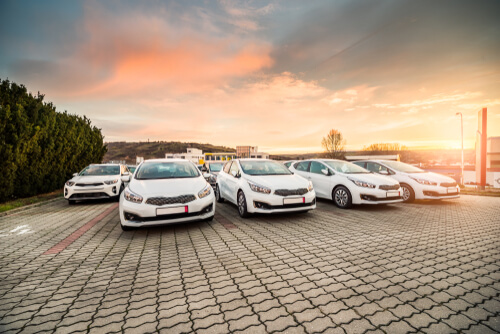 But what other reasons could a company have for shifting their fleet? Your fleet saw a large decline in 2020 as a direct result of the pandemic, and now needs some refreshing. You can move your newest models to your busy locations to generate a larger ROI, and you may be retiring some of your older cars and finding new homes for them through the manufacturer or reseller. Car shipping companies are commonly used for bulk shipments like this and if you are thinking about doing it, contact Nationwide Auto Transportation for professional advice.
The Role of Car Manufacturers in Rental Car Relocation
These buyback deals may seem unfair to manufacturers, but they are actually a great marketing strategy. Many rental car drivers eventually purchase the model of car they enjoyed while renting, so it makes sense (and dollars) to sell vehicles in bulk to rental companies as an easy way to keep sales numbers high for a particular model.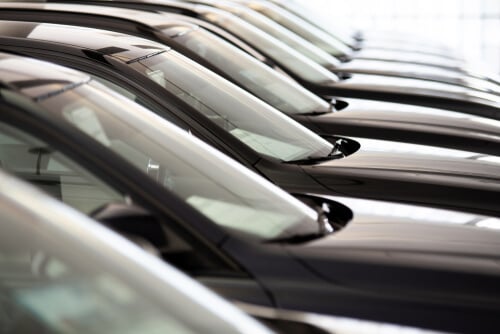 Even if you purchase new fleet cars outright, you'll still have to deal with the manufacturers and get the cars to your branches. Some manufacturers have agreements with car shipping companies, so your vehicles may be delivered, if not, you may want to establish a relationship with a reputable auto transport service like Nationwide Auto Transportation.
Scheduling fleet replacements
Research has shown that rental car hire companies can keep a vehicle from anything between four months to around two years. This starts to make sense when you take into account that large metropolitan areas will put more wear and tear on the cars, and some may have trouble with maintenance sooner or later.
Once a car hits a certain mileage cap, it will be pulled out of the fleet, but some car rental companies have their own "retirement" age for vehicles in their fleet. Never forget that this is a business where market forces can dictate behavior – take the case where the second hand car market has a large demand for specific models in your fleet, you can sell at a premium and replace with what suits your business at the time.
Industry leaders like Hertz, Enterprise and Budget/Avis – purchase about 2 million vehicles a year, and turnover more than 90% of their fleet annually. This means a lot of car transport companies are shipping a lot of vehicles for rental companies across the country. With all of these and other vehicles criss-crossing states and cities daily, why don't you read this post on the Worst Traffic Cities in America: Your 2021 Update, and try and avoid them if possible.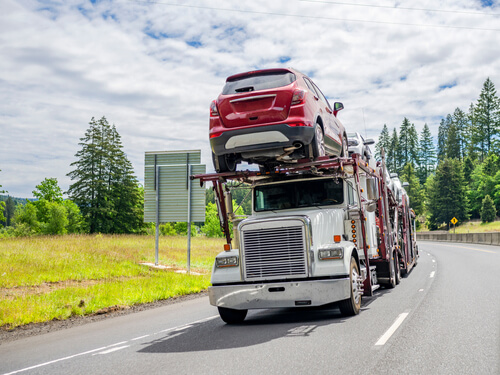 Relocating Your Fleet: Your Options
You will have very different shipping requirements depending on whether you are replacing an entire branch's vehicle inventory, or moving vehicles between cities. After all, rental car relocation is a multifaceted process. Listed below, we summarize the pros and cons of the various relocation options.
| | | |
| --- | --- | --- |
| Option | Pros | Cons |
| Using employees that are properly licenced over reasonable distances | Their time is paid for by the company, because they know the system, it is likely that they'll be cautious and follow the schedule | Your employee will be away from work for some of their usual working hours and the rest of your team will have to pick up the slack. It is obvious that this option is not suitable for bulk relocations |
| Employing freelance driversThere is a large network of independent contractors that move vehicles across America. It is common for these drivers, often retired, to work for the same rental companies repeatedly. | Freelancer drivers are usually inexpensive, which is one of the biggest benefits of hiring them. | Cons include being unable to properly vet freelancer drivers and that you may not always be able to get the ones you use regularly |
| Choosing car transport companies | 1) Since auto shipping companies work with vehicles on a regular basis and within deadlines, they understand your need for speed.2) Shipping companies can move Bulk or single cars.3) Qualified drivers and insurance.4)The vehicles in your fleet will last longer because there will be no wear and tear. | The price may be a bit off-putting but why not look into a bulk discount? Contact us to discuss this option.Departure times are normally very rigid. |
| Finally, you might want to offer substantial discounts on certain city-to-city rentals so customers will be encouraged to take your vehicles on a one-way trip to the branch that needs them the most. | Cars are being moved along a path they would have traveled anyway, so the relocation doesn't add to their mileage. | There are no guarantees – people can falsify documents or not disclose something like a criminal record. |
Are you ready to relocate your rentals with Nationwide Auto Transportation? Call us now on 800-311-7073 and speak to one of our professionals.
Why Nationwide Auto Transportation Should be Your Rental Car Relocation Partner
If your employees are moving more cars to branches in other cities than actually fulfilling their job description, or you need to move a number of cars at once, the time for a partnership with a car shipping company is now.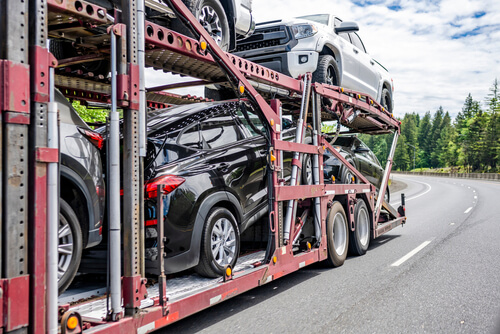 The benefits of signing a long-term agreement or partnering with one auto transport company for the relocation of your rental cars can be tremendous, not just financially but also logistically. All you need to know is what vehicles will go where, and when they will arrive – the shipping company will handle everything else, allowing you to focus on growing your business.
You can contact our dedicated support team that is always available to assist you with any questions or concerns you may have about car shipping.
Nationwide Auto Transportation is committed to providing you with the finest quality rental car shipping service so feel free to contact us and a consultant will get back to you as soon as possible.
packers and movers bangalore
packers and movers bangalore near me
packers and movers bangalore cost
packers and movers bangalore to hyderabad
packers and movers bangalore price
packers and movers bangalore marathahalli
packers and movers bangalore to chennai
The post How to (affordably) ship your fleet first appeared on shrisaimovers.
Packers And Movers Banashankari Bangalore a
Packers And Movers Banashankari Bangalore a
Packers And Movers Jayanagar
Packers And Movers Jayanagar
Packers and movers
Packers and movers in peenya
Packers and movers in peenya
Packers and movers near me
Packers and movers near me Yelahanka
Packers and movers Yelahanka
Packers And Movers Btm Layout
Packers And Movers Btm Layout
Packers And Movers Koramangala
Packers And Movers Koramangala
Packers And Movers Hsr Layout
Packers And Movers Hsr Layout
Packers And Movers Bommanahalli
Packers And Movers Bommanahalli
Packers And Movers Begur Road
Packers And Movers Begur Road
Local Packers And Movers Bangalore
Local Packers And Movers Bangalore
Packers And Movers Ramamurthy Nagar
Packers And Movers Ramamurthy Nagar
Packers and movers Bangalore
Packers and movers Bangalore