Reading Time: 5 minutes
You have decided to self-transport your vehicle the 2000 miles to your new home – congrats and good luck.
Most people cannot afford the days off work, not to mention the cost involved, in transporting a car to a far away destination themselves, and would rather leave it to the professionals. But this post is for those brave travelers who decide to DIY their car across state lines.
Thinking you should self-transport your vehicle? Keep on reading.
We answer questions like, "How Do I Transport My Car Cross Country?" and look at a few things that could go wrong while you are trying to figure out how to transport a car to another state. To see how cost effective a professional auto transport company is, Nationwide Auto Transportation has a handy free cost calculator for your convenience.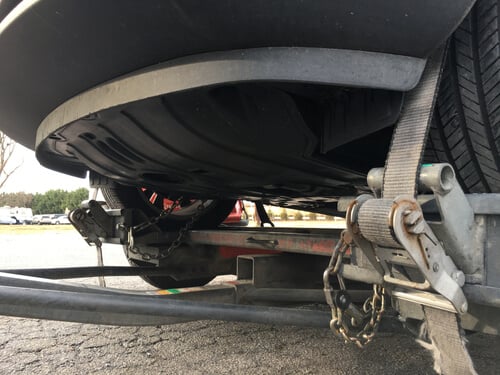 How to Self-Transport Your Vehicle (Not for the Faint Hearted)
There are a number of reasons why people relocate to other states and our blog page has several articles regarding the subject:
Whatever the reason may be for your move, you need to be prepared all the same, and you need to get your vehicle from point A to point B (point B being a few thousand miles away). So what should you consider? Is it an option to self-transport your vehicle?
DIY – Drive it Yourself Stuff to Consider
This seems to be the most obvious choice, doesn't it? You get in your car, put in a few gallons of gas, and off you go! But hold your horses (well automobiles then), before you start thinking that if Paul Revere could do it on a horse, it must be simple driving a car a long distance, there are a few things that you should consider.
How Convenient is it to Self-Transport Your Car?
The process of moving all of your belongings and your vehicle long distances can be a challenging and frustrating experience and the drive by yourself can take several days, based on how far the move is. Considering that you have so many other things to do, this can be an exhausting task. You can free up more time during your move when you eliminate the hassle of driving thousands of miles in your vehicle. So to answer the question, how convenient is it to self transport your car? Not very convenient at all.
How Much Will it Cost?
Driving one's own vehicle is often thought of as a great way to save money but when you consider all of the costs involved in things like gas, lodging, food, and vehicle maintenance, it is probably more economical to hire a professional auto transportation company. Besides saving you money, transporting your vehicle will save you a lot of time, which is extremely valuable when moving long distances.
How safe is it to self-transport your vehicle?
We all know how crazy the roads are, especially during this time of the year, so in my opinion I would say that to self transport your car, is probably not the safest option. It takes a lot of wear and tear on your vehicle to drive across the country and on such a long drive, it is also vulnerable to weather-related damage and other external factors – On top of that, you may have to buy new tires or fix something that broke on the way.
DIY – Drive it Yourself Options
Even after hearing about everything that might go wrong I am hell bent to self transport my car. If this is still your mindset after reading up to here, it is now up to you to decide just how you are going to attempt your journey. Besides the most logical choice (having your car shipped by Nationwide Auto Transportation), what other options do you have?
Drive your car yourself – Like we said before, this sounds like such and easy way to transport your car, until you stop and break it down just a bit:

Fuel – you know how expensive it is
Accommodation – depending on your choice, anything from $65 to $150
Food – A meal at a restaurant plus snacks can cost more than $30 a day
Work – can you afford the time off?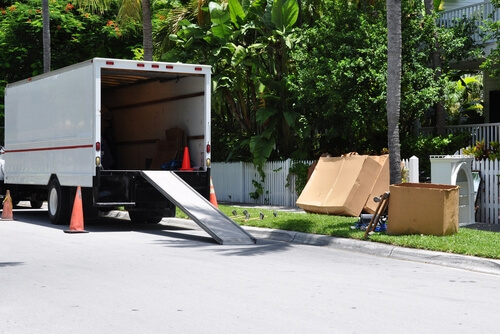 All of these costs add up very quickly and obviously, the further your destination, the higher your costs will be. You also have to take into account the wear and tear on your vehicle, as well as the possibility of a vehicle breakdown, bad drivers, potholes, speeding tickets, wrong turns, hitting an animal, and a crash – now, do you still feel that to self transport your car is for you?
Rent a U-Haul – It's common to see U-Haul trucks on the freeway towing cars behind them, but do you ever look at the driver? Sweating, hyper-focused and with a look of fear and stress that is fixed to their face until they finally pull in at their destination, days later. Is this what you want? That's what you can expect when you use this method to self-transport your vehicle. If you are not used to driving a large trailer, or a larger truck, this trip will probably get you started on an ulcer
Although most vehicles can be transported on either a car trailer or tow dolly, with trailers not being really cost-effective for distances further than 500 miles or so, it is important to note that you will face all the same dangers and stresses of driving yourself – but multiplied, as you are now also driving a vehicle that you are more than likely, not used to driving.
What about a furniture van? Your mover may be able to load your car onto the van along with other household items, but moving companies charge by weight, distance, and time, and your car is a heavy item. Worst case scenario – imagine your antique chaise lounge plummets through your Toyota's windscreen during the trip – now both you, and your wife are upset and out of pocket.
If you don't want to drive or tow your car, sell it instead – You can sell your car if you don't have time or money to drive or tow it. Nowadays, it's not very difficult to sell your car on the internet (thanks, Mr Zuckerberg), which you can use to pay for moving expenses or buy a replacement vehicle.
A sale of your car is considered a drastic step, so we recommend it mainly if you do not have the money to have it transported, or if you already have your eye on a new car.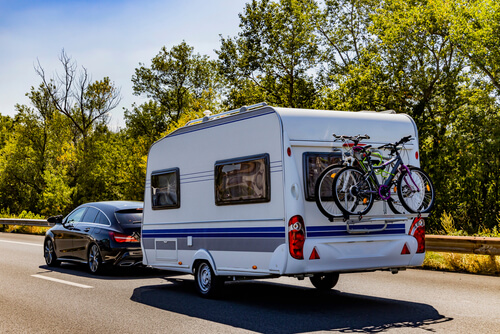 Self Transport Your Car? Maybe not!
After taking everything that you have read above, you have realized that to self-transport your vehicle may not be the best choice for you. Nationwide Auto Transportation have years of experience and expertise when it comes to shipping vehicles all across America. It just takes three easy little steps, and your car is delivered in the same condition as when it left. Our professional staff members are waiting to put your mind at ease, and your car on a safe truck.
packers and movers bangalore
packers and movers bangalore near me
packers and movers bangalore cost
packers and movers bangalore to hyderabad
packers and movers bangalore price
packers and movers bangalore marathahalli
packers and movers bangalore to chennai
The post Self-Transport Your Vehicle? Beware the Pitfalls and Potholes first appeared on shrisaimovers.
Packers And Movers Banashankari Bangalore a
Packers And Movers Banashankari Bangalore a
Packers And Movers Jayanagar
Packers And Movers Jayanagar
Packers and movers
Packers and movers in peenya
Packers and movers in peenya
Packers and movers near me
Packers and movers near me Yelahanka
Packers and movers Yelahanka
Packers And Movers Btm Layout
Packers And Movers Btm Layout
Packers And Movers Koramangala
Packers And Movers Koramangala
Packers And Movers Hsr Layout
Packers And Movers Hsr Layout
Packers And Movers Bommanahalli
Packers And Movers Bommanahalli
Packers And Movers Begur Road
Packers And Movers Begur Road
Local Packers And Movers Bangalore
Local Packers And Movers Bangalore
Packers And Movers Ramamurthy Nagar
Packers And Movers Ramamurthy Nagar
Packers and movers Bangalore
Packers and movers Bangalore