Reading Time: 6 minutes
Your classic car is more than just something that gets your heart racing. It's an investment that, like any other acquisition, needs to be cared for and knowing what there is to storing a classic car, is a mile in the right direction.
The definition of classic is that of something that has been judged over a period of time, and found to be of the highest quality and outstanding of its kind – just like the '64 Pontiac shining in your driveway; but how do you go about storing a classic car?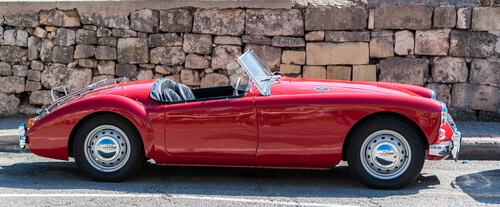 In this post Nationwide Auto Transportation shares a few classic car storage hints and tips, so when it's showtime and your baby is looking her best, we will ship her safely and scratch free for everyone to see.
Your To-do List for Storing a Classic Car
Classic cars are an investment that deserves protection, as any car collector would agree. The classic car is often a long-term investment, whether it is purchased or restored, so it only makes sense to keep it in the best condition possible. It makes sense to protect your classic car from damage by storing her under proper conditions when you will not be driving her for an extended period.
Your next question will most likely be, "How do you store a classic car?", and I will answer with, "not by driving it into your garage or a storage unit and locking it!" Long-term storage of your car without the proper preparation could be harmful to your engine and car, so when this need arises to put your investment to bed for a couple of months, follow these tips to prevent damage and maintain the quality and performance that you expect from your investment.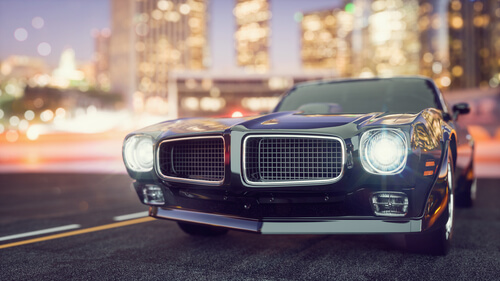 Storing a Classic Car in the Right Environment
When you have spent a considerable percentage of your income on something, it is natural to want to take care of your purchase, and if it is a vintage, classic, or sports car, the stakes are raised by a few thousand dollars, give or take.
A climate-controlled indoor drive-up storage unit is one of the best ways to store your classic car. You can keep your car protected from the elements and prevent the sun's rays from fading your paint. Moreover, the climate control system will protect the paint, upholstery, tires, and engine from deterioration. Adding a plastic sheet to the flooring can serve as a vapor barrier that prevents moisture from entering under the car. Don't forget to choose a storage unit that is the right size—common sense states that if you squeeze your vehicle into a tight space, you risk dings or scratches.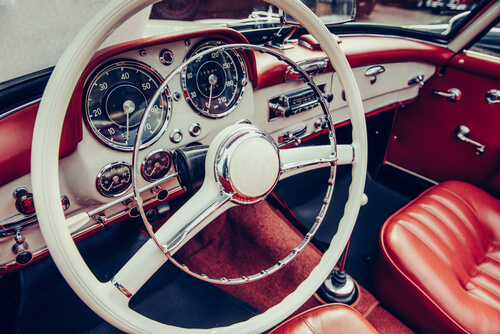 Detail and Clean Your Car
It is time to start thinking about storing your classic car after a wonderful summer of driving, and yes, storage is an important part of maintaining your car. Any damage could affect how it looks and performs, and also impact its value.
It is important to make sure that the space you plan to store your car is clean, dry, and damp-free before parking it, as any moisture or dampness could lead to corrosion or mould growth.
Wash, wax, and polish your classic thoroughly – As a classic car owner you have probably washed, waxed and polished your baby more times than Americans said "wtf?" during the Trump administration. Suffice to say, your car needs to be free of dirt, salt, and moisture if you want it to be protected from corrosion. It requires a thorough cleaning and waxing to protect the paintwork. Want to know more? Read Ceramic Car Coating: Why Should You Get Ceramic Coating for Your Vehicle?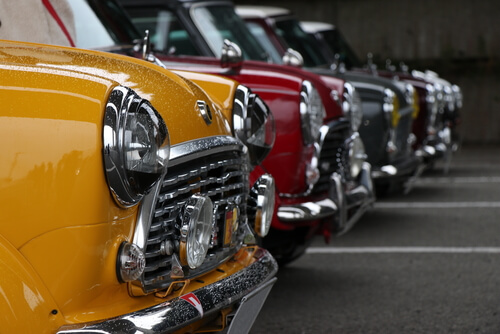 Don't forget to make sure that any rubber parts, hinges and other moving parts are coated with lubricants to prevent rust, jamming and rubber that may perish.
Service Before Storing a Classic Car
You may think it sounds strange to perform routine maintenance on your vehicle if it is just going to be standing there, but believe me when I say you will not regret it.
Change the oil – oil contains harmful contaminants that damages your engine when left standing. Once you have replaced the old oil, make sure that the engine runs long enough for the new oil to coat all the parts of the engine.
Fill your tank with fresh fuel before putting your classic to bed – add fuel stabilizer and anti-freeze during winter, make sure your coolant levels are at their peak.
Plug your exhaust with steel wool to keep the critters from crawling up your pipes and destroying your wiring – but remember to remove it before starting your car or else you may be in for a butt of a jump!
Take out the battery and make sure you charge it before storing it properly. You can give it a bi-weekly boost to make sure it stays fresh. This will not only help to maintain the life of your car battery, but it also prevents corrosion and damage caused by leaking battery acid.
By putting your car on wheel blocks, or using jack stands to elevate the tires from the floor, you reduce the risk of having to buy new tires after a long stand. Gravity ensures that tires get flat at the bottom, causing them to ellips and have an oval shape, which is most certainly not conducive to safe driving.
Storing a classic car means covering it – literally. You should invest in a quality car cover even if your car is in covered storage. It will simply add another layer of protection against dirt, insects, and dust. Select a cover with a soft interior so the paint won't be scratched and a breathable material so moisture won't collect.
How to Maintain While Storing a Classic Car
Your work isn't finished just because your car is parked for winter. To keep your vehicle in good condition, it must be maintained regularly. This will keep it ready for those dry winter days when you may just decide to rev it up a bit or just take it for a drive.
Maintain your car through the winter by doing the following:
Make sure you regularly check the fluid levels of your classic car. If the oil, coolant, brake fluid, and transmission fluid are low, you could cause catastrophic engine damage. As mentioned above, ensure the coolant/antifreeze in the system is winter-ready, so that it won't freeze when the car is parked for a long time.
A lot of classic cars have minor rust spots, but they can easily worsen if not treated. You should apply lubricant regularly to your car while it is stored for the winter to slow down the spread of rust and prevent further corrosion.
Starting the engine every few weeks is a good idea, as it will recharge the battery and allow fluids to circulate throughout the engine. Having your vehicle ready gives you peace of mind when you want to drive it.
When you go out for a drive, be sure to clean your car afterward. Salt from roads can get into your car's undercarriage on dry days, and this can lead to all kinds of problems if not addressed. Rinse the sills and undercarriage with a hose, then dry them off before putting the car back in the garage.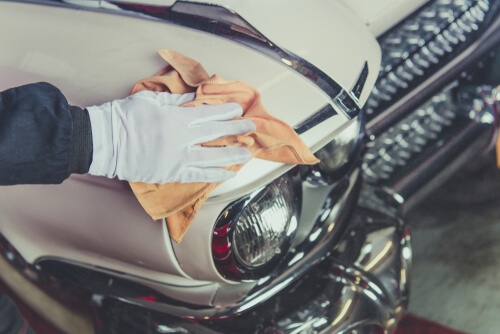 After Storing a Classic Car – It's Shipping Time
For any classic car owner or enthusiast, owning your dream car could mean buying it online or at an auction out of state, but at some stage you will almost certainly need professional auto transport for classic cars.
An older car doesn't need to rack up more unnecessary miles and that is why experienced exotic car owners put their trust in reliable classic car transportation services like Nationwide Auto Transportation – because we take their precious ladies home safely and scratch-free, every time…
packers and movers bangalore
packers and movers bangalore near me
packers and movers bangalore cost
packers and movers bangalore to hyderabad
packers and movers bangalore price
packers and movers bangalore marathahalli
packers and movers bangalore to chennai
The post Tips for long-term classic car storage first appeared on shrisaimovers.
Packers And Movers Banashankari Bangalore a
Packers And Movers Banashankari Bangalore a
Packers And Movers Jayanagar
Packers And Movers Jayanagar
Packers and movers
Packers and movers in peenya
Packers and movers in peenya
Packers and movers near me
Packers and movers near me Yelahanka
Packers and movers Yelahanka
Packers And Movers Btm Layout
Packers And Movers Btm Layout
Packers And Movers Koramangala
Packers And Movers Koramangala
Packers And Movers Hsr Layout
Packers And Movers Hsr Layout
Packers And Movers Bommanahalli
Packers And Movers Bommanahalli
Packers And Movers Begur Road
Packers And Movers Begur Road
Local Packers And Movers Bangalore
Local Packers And Movers Bangalore
Packers And Movers Ramamurthy Nagar
Packers And Movers Ramamurthy Nagar
Packers and movers Bangalore
Packers and movers Bangalore