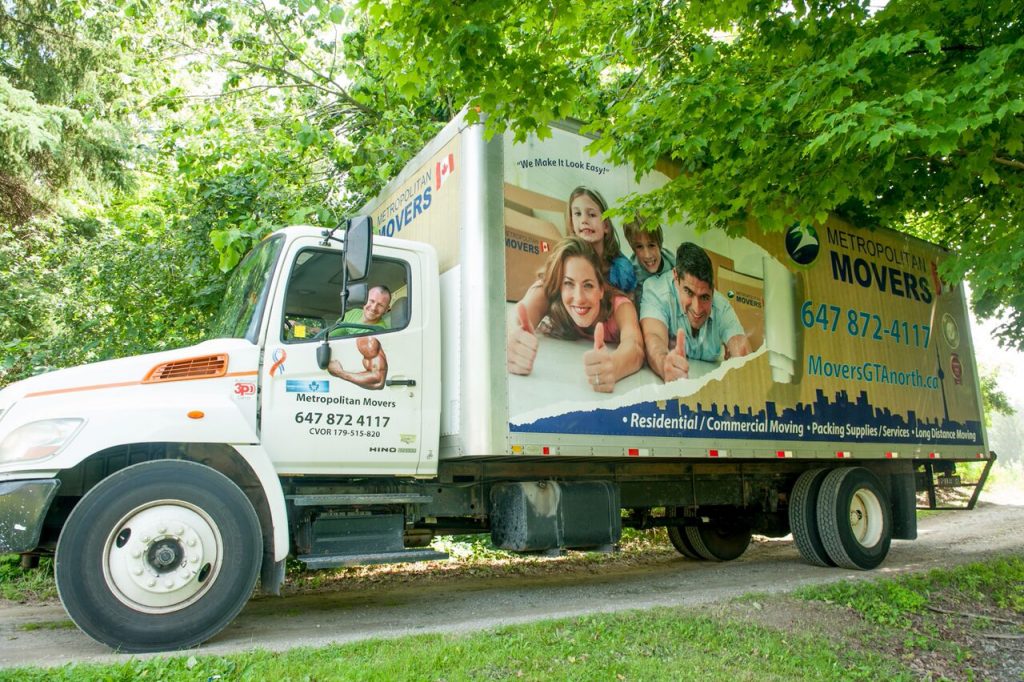 As a proudly Canadian company, since 2010, Metropolitan Movers has moved anything and everything, from grand pianos to small appliances, and big homes to studio apartments. This experience ensures that all their moves go smoothly. Most importantly, this award-winning moving company is well-known for its professionalism and dedication to customer satisfaction. Let's dive into a review of Metropolitan Movers.
Review of Metropolitan Movers
Metropolitan Movers' Service Locations
Metropolitan Movers' head office is in Concord, ON, yet they have several offices located in Ontario, Saskatchewan, British Columbia, Manitoba, New Brunswick and Nova Scotia.
Metropolitan Movers' Popular Routes
Beyond local moves near Toronto, Ottawa, Saskatoon, Vancouver, Winnipeg, Fredericton, and Halifax, Metropolitan Movers also offers longer routes including:
Metropolitan Movers Reviews from the Web
Metropolitan Movers has managed over 50,000 successful moves! Their honest, trustworthy and professional service has earned them hundreds of positive reviews from their satisfied customers online.
Website

Reviews

Google (Toronto)

4/5 based on 137 reviews

"I am very happy we used Metropolitan Movers, the service was outstanding. They arrived on time, were very professional and most importantly they had patience since we had a lot of stuff. To accommodate our needs they even brought additional tracks (2 in total) and let us use their storage unit with packing bins. Definitely would recommend them."

– Alex Z.

Facebook

3.9/5 based on 160 reviews

"We were very pleased with Metropolitan Movers. They were very professional, efficient, affordable, and friendly. Our move went smoothly and quickly. We highly recommend this company. A big thank you, you certainly did a wonderful job."

– Lana and Brian

Homestars

8.3/10 based on 481 reviews

"They arrived in time, organized my stuff, and unloaded it in the proper rooms. Very polite and courteous. No breakages, no delays, no mess.

I would strongly recommend them anytime. Best of luck!"

– Farrukh

MyMovingReviews

3.1/5 based on 197 reviews

"I highly recommend this moving company. Right from the first phone call until the movers finished their work, I was pleased with everyone I had contact with."

– Eli J.
Metropolitan Movers' Pricing
Metropolitan Movers' pricing system is quite simple and has no hidden fees. Here are the factors affecting their pricing.
One-time flat rate

truck fee

(travel fee) which includes fuel and mileage for the truck to get from one place to another.

3-hour

minimum booking for all moves.

Time starts being calculated when the movers

arrive at your door

and it ends when you have inspected the empty moving truck.

Odd and heavy items must be

mentioned before the move

, for the move to be properly priced.

I

n-person estimates

are recommended for 3+ bedroom homes and office moves.
Another bonus about Metropolitan Movers is that depending on your location they most likely won't require a deposit! They will, however, request credit card information for reservation purposes and you will not be charged before your move is completed.
Coming soon: A price estimator to better estimate the price of your move upfront.
Metropolitan Movers Services
Moving Services offered by Metropolitan Movers
Home Moving

Business Moving

Cross Border Moving

Local moves

Apartment & condo moves

Long distance moves

Piano moves

Specialized item moves

Junk removal

Express moves (for last minute moves)

University moves

Office moves

Commercial storage

Furniture removal

Furniture installation

Computer and IT equipment moves

Library and museum moves

Corporate relocations

Warehouse relocations

Moves to Miami from Toronto

Moves to New York from Toronto
Other services offered by Metropolitan Movers
Packing
Not up to packing yourself? Metropolitan Movers offer packing and unpacking services that will help lay back you and focus on other parts of your move. If you're thinking about packing and unpacking yourself, Metropolitan Movers has got you covered with packing materials that they will deliver right to your door before the move. Are you into a more eco-friendly packing alternative? Metropolitan Movers can rent you high quality and reusable plastic bins.
Storage
Metropolitan Movers offers some of the most flexible storage solutions on the market. Need to move out of your condo, but your house isn't ready yet? No problem! Unlike many storage companies, Metropolitan Movers can rent you a storage unit for just one day, a week, a month or more! Metropolitan also offers commercial storage and seasonal storage to accommodate all your moving-related needs.
Why MovingWaldo Recommends Metropolitan Movers?
MovingWaldo above all recommends Metropolitan Movers for their dedication to providing the best customer service in the industry. With their 94% customer referral rate and hundreds of excellent online reviews, hiring Metropolitan Movers is a no-brainer. They're always looking for innovative ways to improve themselves and make moves easier for their customers. Metropolitan Movers offers a multitude of services that can meet anyone's moving requirements. On top of it all they provide transparent pricing and are open 7 days a week in most locations.
Pros & Cons of Metropolitan Movers
As good as a moving provider is, you still need to weigh your options and see what other people say about a service. Below is a quick Metropolitan Movers review.
Free quotes online and by phone

Last-minute moves

94% customer referral rate

Great reviews from trusted websites

Highly experienced

Online live chat support

Transparent pricing

Specialized item moves (including pianos)

Short term storage

Offers various additional services

Most locations open 7 days a week
Minimum of three hours per move required

Cross-border moves are only available to Miami and New York and only from Toronto as well

Customer reviews are volatile from a location to another.
FAQ – The Most Frequently Asked Questions About Metropolitan Movers
What type of insurance policy does Metropolitan Movers offer?
Metropolitan Movers provides quality moving insurance for your move. As such, there is no need to worry about expensive, antique or fragile items when in transit. None of us can foresee an accident, so Metropolitan Movers provides top-notch coverage. In the price of the move they include Basic Liability Insurance covering up to $5,000,000 dollars or $0.60 per lb. There is also the option of Full Coverage Insurance at the additional cost of $125 per $10,000 of declared value which fully covers the cost of all household items.
How many successful moves have Metropolitan Movers completed?

Metropolitan Movers have completed over 50,000 successful moves in Canada in the last 10 years. It takes a lot of skill, dedication and motivation to complete that many moves. If over 50,000 people have trusted Metropolitan Movers for their move, you definitely can as well.
What awards has Metropolitan Movers won?

Metropolitan Movers is the winner of the 2012 Consumer Choice Award in the Moving and Storage Industry and is accredited by the American Moving and Storage Association.
What type of packing supplies do Metropolitan Movers sell?
Metropolitan Movers offers a range of packing supplies including eco-friendly options. All their packing supplies are high-quality and designed to stand up to the task. There are wardrobe boxes, moving boxes and other box types too. They also offer help with packing materials for oddly shaped items, and even offer to pack your items for you!
Metropolitan Movers is on top in the moving industry, hence helpful reviews from clients. When choosing a moving provider, what other people say about a service can always come in handy, but it will still depend on your preference and the services you'll need for your move.
Share this article on social media
packers and movers bangalore
packers and movers bangalore near me
packers and movers bangalore cost
packers and movers bangalore to hyderabad
packers and movers bangalore price
packers and movers bangalore marathahalli
packers and movers bangalore to chennai
The post Metropolitan Movers Reviews, Pricing, Services & More! first appeared on shrisaimovers.
Packers And Movers Banashankari Bangalore a
Packers And Movers Banashankari Bangalore a
Packers And Movers Jayanagar
Packers And Movers Jayanagar
Packers and movers
Packers and movers in peenya
Packers and movers in peenya
Packers and movers near me
Packers and movers near me Yelahanka
Packers and movers Yelahanka
Packers And Movers Btm Layout
Packers And Movers Btm Layout
Packers And Movers Koramangala
Packers And Movers Koramangala
Packers And Movers Hsr Layout
Packers And Movers Hsr Layout
Packers And Movers Bommanahalli
Packers And Movers Bommanahalli
Packers And Movers Begur Road
Packers And Movers Begur Road
Local Packers And Movers Bangalore
Local Packers And Movers Bangalore
Packers And Movers Ramamurthy Nagar
Packers And Movers Ramamurthy Nagar
Packers and movers Bangalore
Packers and movers Bangalore